Product Highlight
Popular among Customers, Recommended by Us!

---
Sashimi Grade Froya Australis Barramundi Fillet Lion Head Red Snapper
---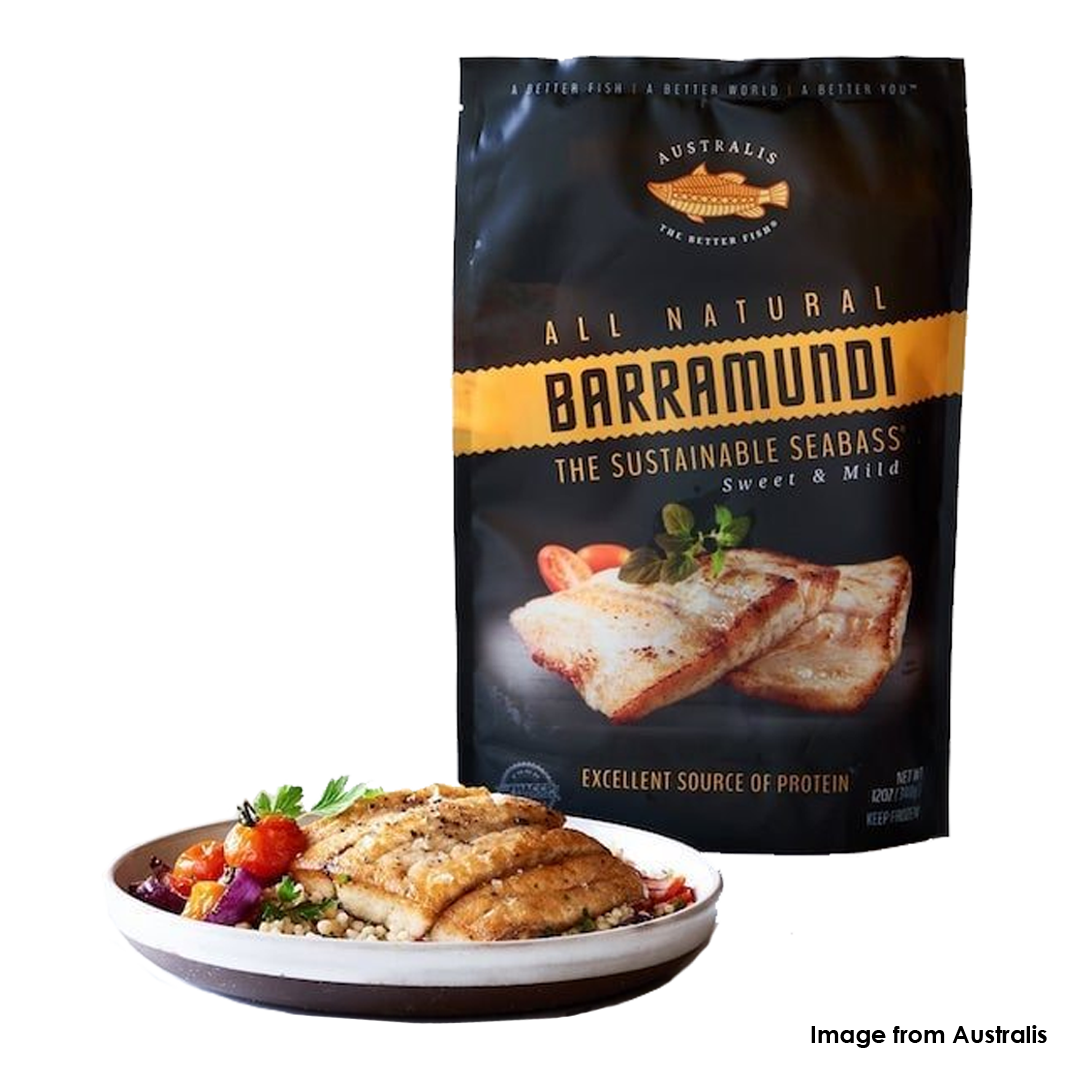 Australis Barramundi Seabass

Enjoy the flavor of the sea with Australis Barramundi Fillets.
The Consumer-Centric packaging is designed to allow for easy cooking and elimination of the thawing/defrosting process. The fish taste as good as fresh and full of nutrition.
Australis is making a concious effort to support food sustainability through Smart Ocean Farming to conserve the natural environment in the sea.
The fishes are immediately filleted upon harvesting and supplied to the Whole Food Markets in US!
---
Froya Sashimi Grade Salmon

Savour Fresh Sashimi even after 10 days of purchase!
From sea to sealed within 2 hours, the fresh taste of perfection is guaranteed.
No rush to consume the raw goodness as our Salmon last 14 days from time of production, unlike other Sashimi!
The Froya Salmon are farmed in the sea off the island of Froya as a testimony to its unique quality. BackLoin are filleted ultrafresh.
Froya is selling to top-end markets in Singapore and Europe.
---
The Fish Farmer Local Farm

Avail yourself to locally sea farmed fresh fishes!
Select from a wide range of popular fresh fishes including Lion Head Red Snapper, Grey Mullet, Barramundi Seabass, Golden Pomfret & Milk Fish.
As part of contributing to Singapore's 30 by 30 vision, The Fish Farmer is farming fishes naturally off the coast of Singapore in the open sea. Their fishes are immediately transported to Supermarkets upon harvesting to assure freshness.
They leave the lowest carbon footprint and comply with government's Food Safety Standards.